HAPIN Trial
The NIH Implementation Science Network published its initial manuscript in Environmental Health Perspectives outlining its goals and strategy to help replace traditional cooking methods with modern clean cooking technologies.
---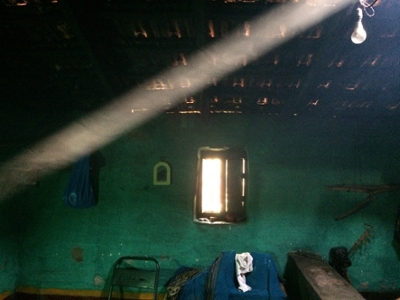 A number of studies have provided cleaner biomass-based cookstoves as part of the intervention, but have failed to produce expected exposure reductions.  Therefore, we do not yet know the full potential benefits of these interventions. There have been no large-scale field trials with liquefied petroleum gas (LPG) cookstoves, likely the cleanest scalable intervention.  You can read about two of those other trials here:
---
WHO Resources
World Health Organization Guidelines for Indoor Air Quality
WHO Clean Household Energy Solutions Toolkit (CHEST)
WHO Guidelines for indoor air quality: Household fuel combustion
---
In The News
In the August 2017 online issue, National Geographic explores the tradition of cooking with biomass stoves, and efforts to reduce household air pollution, in Guatemala. The HAPIN trial is referred to in the 3rd paragraph from the end.
---
HAPIN Award
NIH awards $30M to Emory, Johns Hopkins, Colorado State for household air pollution study
HAPIN is part of a large NIH initiative designed to tackle the challenge of reducing the burden of disease from household air pollution
---